Overview
Undoubtedly, we are in the midst of information technology revolution and, sure enough, every day presents it self new technologies that are fundamentally challenging the status-quo. And, at Aline we continually invest and make every effort to be on the forefront of technology, looking out for new paradigms and disruptors that are shaking up the conventional approaches. This is our DNA. We always are better prepared to advise you on the current trends, how they can revitalize, rationalize and reinvent your Organization and/or function, how you can better utilize them to your advantage and what the associated risks and benefits are.
Adopting any new technology and converting that into an useful beneficial business solution that your people can embrace demands holistic thinking right from vision/scope to nitty-gritty details of actual implementation including 'day-in-the life of x' scenarios thought upfront. This is exactly the Aline philosophy. We understand that you are unique and recognize your hunger for change. Combining both with the depth of our expertise and experience we advise you and guide you all along ensuring the money and efforts of your organization are well spent.
We have comprehensive implementation expertise in the following technologies:
Big-Data/IoT
Front-End and Mobility
SAP (incl. ERP, APO, BI, HANA & Fiori)
Kinaxis
JDA
Oracle (incl. eBusiness)
Reporting/Analytics
Data Integration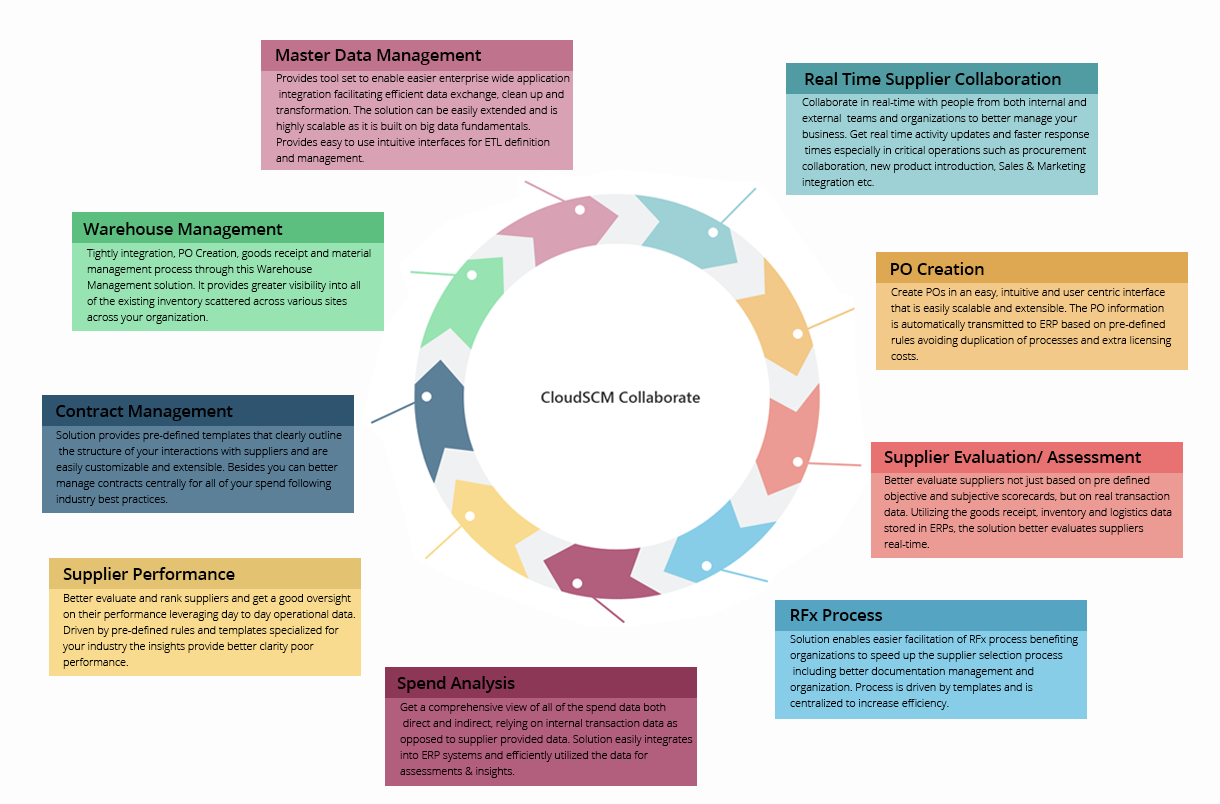 Big data/IoT
Data is fast becoming the most valuable currency in this new data economy. It is critical to making your business more successful — and it has changed the game as we knew it. Aline's big data solutions allow you to not just change with the game, but win it — through improved customer experiences and business operations.
Quickly and efficiently transform all your data into opportunity with Aline ETL and analytics, data integration, data management and infrastructure solutions, which help you:
Use all the data that's relevant to solving your business problems — don't be limited by data silos.
Discover new customers, revenue streams and improved ways of doing business.
Reinvent your data ecosystem without starting over.
Become a more agile, connected organization with our comprehensive and modular big data solutions. Empower the right people to make the right decisions with all your data.
What we offer:
Analytics & Business Intelligence:Complex business problems require advanced analytical platforms. We can help run any analytics on any data anywhere, streaming or at rest, to drive better decisions across your organization. Data Integration: Eliminate fragmented analysis with a real-time view of all your data. Integrate over 160 data sources, regardless of the underlying data platform or its location (on- and off-premises).
Data Management:
Become more productive as you develop, administer and monitor various data platforms — structured and unstructured — from SAP® to Oracle® to Microsoft® SQL Server® to Hadoop® to Cassandra to MongoDB and many more.
We combine the power of easy-to-use front end technologies with the power of Spark framework that is highly agile, on-demand, fail-safe, SaaS & Cloud enabled with global reach to provide you with the ease and flexibility for quick adoption.
IoT:
Our IoT services and solutions in supply chain are revolutionary and innovative. We are involved with various manufacturing companies to tightly integrate activities right from capturing information covering every activity in the manufacturing floor to providing integrated view for quicker, easier and centralized decision making. Some of the initiatives we are currently engaged in include:
Capture requirement for spare-parts for the machines in the field and transmit them to supply locations
Use of real-time critical components in the assembly floor incl. quality results and synchronizing with inventory management & logistics functions
Data collection, gathering, analytics and reporting of 'on-the-field' information to provide efficient support for services
Real time collection of product usage statistics and integrating them with maintenance & support services functions
Data Integration
Aline provides platform-independent B2B data integration and Platform integration software that tackles a wide variety of business integration requirements, without requiring custom code to implement, or specialized skill-set to manage. Aline also has deep expertise in other software tools and solutions that include:
Informatica
Oracle Warehousing & Data Integration (PL/SQL)
Teradata Integration
BigData, Spark, Hadoop
UNIX, Perl, Java etc.
ERP
SAP SOLUTIONS
Implement end-to-end business process across all line business with industry specific solutions
Choose from cloud, on-premise & hybrid deployment options.
Identify performance problem, compare alternative solutions and deploy best suited option
Get upgraded to best suited business solution without disrupting the existing foundation
Synchronize with the changing market conditions and customer demands
Gain connectivity and visibility into all arms of your organization in one seamless network.
Get BASIS Support across 14 industries
Mobile Applications for Small Business & specific industry requirements include: Big Data Management and Analysis, SAP S/4 HANA
Our comprehensive set of services include:
Your Front-End Development Team
Whether you're looking for an external development partner, or expert developers to integrate with your in-house team, we'll provide the right talent for your project. Our team of front-end developers not only supply technical expertise, but make sure your project is done the right, efficient and optimal way.
Solutions in context: There's no one-size-fits-all solution when it comes to software. However, there is a solution that fits each individual opportunity. We're here to help you find it.
Superior quality: Employ a team that takes ownership of your solution, delivering the highest quality work: reliable, relevant and future-proof.
System Transformation: Leverage our emerging technology expertise, let us help you re-platform your solution. Transform legacy products into modern, full-featured software solutions.
Our Technology Expertise:
HTML 5- Managing and maximizing the content on your website: SEO, Local Storage, Canvas, Audio & Video
CSS3 - The code behind your application's aesthetics: Responsive Design, Animation, Modular CSS
JAVASCRIPT - Making your application's components dynamic and interactive: Angular.j, React.j, Animatio, Automation
SERVER & SERVICE INTEGRATION - Streamline communication between your users and services leveraging cutting-edge technologie: AJAX, RESTful Web Service, NodeJS
RESPONSIVE DESIGN - Deliver the ideal user experience through every connected device: Bootstrap, Foundation
SINGLE PAGE APPLICATIONS- Design powerful marketing and promotional sites using technologies that make them shin: Angular.j, Ember.js, Backbone.js
Our Approach to Mobile Development: Redefining Mobility
Next-Generation mobile app development goes far beyond the smartphone. It is now essential to also engineer consistent experiences for the wrist, car, television, tablet and beyond.
Our Areas of Expertise:
Mobile UI/UX Design: Design award worthy app experiences leveraging our expertise in advanced touch-prototyping and usability testing
Mobile Technologies: Tap into all the capabilities of mobile devices to achieve breathtaking capabilities in your next app
Cross-Platform App Development: Deliver the best possible user experience on both iOS and Android through our innovative approach to cross-platform development
5-Star iOS Development: Leverage our team's expertise in Objective C and Swift to build 5-star iOS apps that integrate advanced features like HealthKit, Location Services, Core Motion and more
Superior Android Development: Create powerful native Android apps leveraging our team's superior expertise in Android best practices, material design and Marshmallow OS
Xamarin Forms Development: Enterprise grade cross-platform apps with up to 99% shared code using Xamarin Forms. Reduce time to market, increase ROI and simplify long-term maintenance
Device Cloud Testing: Improve quality and save time with automated device cloud testing on Amazon Device Farm and Xamarin Test Cloud
JDA
As a leading provider of supply chain, retail and omni-channel solutions to more than 4,000 customers worldwide, JDA enables its clients to reduce costs, increase profitability and improve collaboration so they can deliver on their customer promises every time.
Aline is a leading, full-service JDA solutions provider. We specialize in integrating Supply Chain Business Optimization with JDA technology. Our staff of JDA professionals has the know-how to help you leverage your JDA investment to increase operational efficiency, reduce costs, maintain business continuity, and maximize the return on your JDA investment dollars. Beyond Plug-and-Play, Aline is a respected JDA services provider that combines rich supply chain industry expertise with an in-depth knowledge of the JDA application suite to deliver comprehensive functional and technical solutions for leading companies in industries that include:
Chemical & Energy, Consumer Electronics, Consumer Products & Food / Beverage, High-Tech & Telecommunications Equipment, Industrial Manufacturing & Distribution, Medical & Pharmaceutical, and Retail & Apparel. In tune with your unique business needs, Aline has provided Strategic Planning, Solution Optimization, Application Implementation, and Managed Services Support services for companies ranging from mainframe to the web; client server to the cloud. As one of the most successful implementers of JDA Eight, Aline has developed a reputation for delivering quality solution implementations that significantly improve our client's bottom line. Whether you want a best-in-class implementation partner or a managed services provider to operate and maintain your solution, Aline recognizes the complexities of your industry and your unique business needs..
We specialize in helping clients successfully deploy, optimize and upgrade the JDA/RedPrairie suite of Intelligent Fulfillment solutions:
S&OP/IBP: Leverage S&OP/IBP as a framework to coordinate end-to-end collaborative planning and coordination between finance, sales, marketing, product development, and supply chain functions to align plans and improve decision making.
Demand Planning: Begin the supply chain planning processes by predicting future demand based on qualitative and quantitative techniques – create a proactive, accurate demand forecast that becomes the basis for downstream planning activities.
Inventory Optimization: Enable the strategic positioning of safety stock and strategic inventory buffers in the supply chain by leveraging leading technologies and processes that help supply chain managers balance cost, service, and lead-time objectives.
Demand Fulfillment: Use the supply plan to drive sales, revenue, and customer satisfaction by giving customers consistent, dependable promise dates, without sacrificing business priorities.
Allocation Planning/ Management: Accurately determine when and where to adjust capacity to more effectively manage costs and customer service across flexible global manufacturing and distribution networks.
Factory/Shop Floor Planning: Optimally plan each machine, resource at your disposal to ensure activity based planning, JIT and KANBAN principles to make the right product at the right time minimizing waste, maximizing revenue.
Master Data Management: Efficiently and centrally manage all of the requirement master data and transaction data to ensure data-reuse, optimal data storage and efficient data orchestration.
Warehouse Management: Manage efficient operations to cost-effectively respond to customer demand while managing risk and quality objectives.
Transportation Management: Ensure optimal use of available transportation modes, nodes and network to ship the right material to the right place using the right mode in right sizes/quantities earning superior customer services while minimizing costs. Make better decisions on where to locate facilities and how to source demand across global supply networks.
Our Services in JDA span the following areas:
Discover: Discover the problems in our Client's Supply Chain business by benchmarking against industry best practices and latest trends.
Design: Collaborating closely with clients design a solution that fits to the clients needs, this includes Process, Tool and Technical (software & hardware)
Execute: Develop and configure the solution to ensure it meets defined business requirements.
Deliver: Support testing phases and ensure solution acceptance by the Business.
Support: Provide Run services for implemented solution.
Enhance: Provide ongoing enhance and refine services ensuring continuous wider and deeper acceptance of the the implemented solution.
Change Management: Provide necessary Change Management support making sure the organization understands and accepts implemented solution.
We combine our proven JDA/RedPrairie functional and technical expertise with strong operations and engineering knowledge to help clients increase productivity, reduce costs and strengthen competitive advantage.
As a member of the JDA Alliance Council, we collaborate with JDA regarding product features and functions, implementation methodology, and more.
For more information on JDA's solutions, please click on jda.com
Our Solution:
Aline offers an intuitive, easy-to-use, template driven, easy-to-configure and customize solution to enable smooth end to end RFx process covering following features:
Identify potential suppliers to initiate Request For Information
Collaborative process across multiple departments including Global Procurement, Legal, product etc. to short list the candidates
Work with them to gather Request For Proposals
Consolidate suppliers and proceed with Request for Quote
Collaborative Process across the departments to pick the winner.
Our RFx solution is one of the big breakthroughs in strategic sourcing automation â€" enabled via the introduction of collaborative supplier portals.
Kinaxis
Aline enjoys strategic partnership status with Kinaxis and we are proud to serve some of the largest implementations of Kinaxis RapidResponse solution covering end to end Supply Chain functions. Our expertise in Kinaxis solution spans well over 15+ years. We offer wide variety of services in Kinaxis RapidResponse
solution that include the following:
Business Process:
Demand Planning (including Statistical Forecasting)
S&OP
Inventory Optimization
Demand Supply Balancing
Order Fulfillment
Attribute based Planning
Capacity Planning and Master Production Scheduling
Supply & Material Requirements Planning and Collaboration
Reporting & Analytics
Technical:
RapidReponse Cloud or on-site
Installation, Upgrade
RapidResponse Administration
RapidReponse Change Management and Release Control
RapidReponse Optimization, Tuning
RapidResponse Data Change Alert Implementation
RapidResponse MSA (Data Integration Services)
RapidResponse Workbook Authoring
RapidResponse Reporting & Analytics
RapidResponse Scenario Planning and What-if implementation
RapidReponse System Administration
RapidResponse User Administration
RapidResponse Data Administration
RapidResponse Data Model Design & Validation
All of our consultants are Kinaxis Certified and we have implemented and supported some of the challenging implementations in RR. We offer both Application Development (incl. Project Management) and Application Support services in Kinaxis RR.
Oracle Ebiz
The implementation of an integrated Enterprise Resources Planning system, such as Oracle E-Business Suite, allows organizations to have an integrated management system that incorporates new technologies, enables maximum accessibility to information and ensures the establishment of global procedures that support the requirements of the organization from a unified perspective.
As an Oracle Platinum Partner, Aline offers a complete portfolio of services, ranging from installation of the product to post-production support, through change management, infrastructure studies, implementations of the solution, versions upgrades, and integration with other solutions, training and roll outs.
Our team of consultants is made up of excellent professionals that have proven experience in implementation, upgrades and custom development projects within Oracle E-Business Suite. A broad knowledge of the functionality and features of the Oracle Suite have helped Aline to reach a leader position in the market, becoming a specialist partner in financial processes and supply chain management.
Aline Services specializes in R11 or R12 E-Business applications. Oracle's E-Business Suite (EBS) is Oracle's most comprehensive suite of integrated, global business applications. EBS has deep functionality to meet the needs of diverse clients. Aline Services has a robust EBS practice with a decades of experience across many industry verticals. Whether upgrading to a new release, converting from a legacy system or converting from other Oracle ERP applications, Aline Services should be the choice to help you navigate your way to success.
Implementation of Business Processes
Oracle E-Business Suite is an integrated set of modules built on a centralized financial platform supporting the core functions of the business, such as the generation of accounting information, the management of customers and suppliers, taxes, payments and inter-company accounting. The integration between the modules in the suite allows control of the main processes of economic management. It enables organizations to reduce errors and eliminate inefficiencies in the implementation of their economic management processes.
Advanced Procurement: Oracle Advanced Procurement provides one of the most complete solutions of purchasing of the industry and simplifies the procure-to-pay process through the management of contracts, tools of self-service for employees and suppliers, and the automation of provisioning rules. Compared to traditional purchasing processes, often inefficient and that require a high load of administrative tasks, the suite of procurement provides e-procurement, allowing organizations purchasing departments to devote their time to value-added tasks.
Supply Chain Management : Oracle Supply Chain Management is an integrated, modular solution that offers enterprises a common platform that allows anticipating the requirements of the market and the risks of the supply chain, modeling demand through events and promotions analyze sales in real time and optimize the management of the supply chain by aligning demand, manufacturing, storage and service to the client. Modules include: iProcurement, iSupplier Portal, Sourcing, Supplier Lifecycle Management, Inventory, Product Lifecycle Management, Enterprise Asset Management, Discrete Management, Flow Management, Manufacturing Operations Center, Shop Floor Management, Transportation Management, Warehouse Management, Demand Management, Production Scheduling, Strategic Network Optimization, Order Management, Advanced Pricing, Configurator
Project Management : Including Project Billing, Project Contracts, Project Collaboration, Project Costing, Project Management, Project Portfolio Analysis, Project Resource Management, Time and Labor
Application Administration and Maintenance
The experience of our consultants combined with their high knowledge of the modules comprising the Suite allow us to offer our clients services of administration, maintenance and upgrade of version of Oracle E - Business Suite such as:
Environment administration: database, application server and concurrent managers.
Environment cloning and events monitoring.
Impact analysis, application of patches and upgrade of versions.
Development of customizations and extensions on the standard functionality.
Incident management and parameterization maintenance.
Installation of environments and definition of high availability architectures.
Reporting and Analytics
Driving organizational excellence, competitive advantage and proactive decision-making - Leading organizations regard their data as an invaluable enterprise asset. They know it can help them transform the way they do business.
The ability to make evidence-based decisions and gain insights their competitors may not have gives these companies a competitive edge. Very soon, the ability to make decisions quickly is woven into the fabric of these organizations. They leverage their data to report and analyze what's happened in the past and to determine the best course of future action.
Leading organizations go beyond traditional reporting and analytics that rely on transaction-level data by also leveraging their unstructured data (i.e., emails, social media, text messages, video, etc.), driving excellence in all phases of their operations.
Retrospective reporting and analytics
Effective retrospective reporting and analytics is a "must have." It provides you with a window to the past and why things happened. Dashboards, scorecards and interactive reporting and analytics facilitate understanding of the root causes of events, identify potential design process improvements and enable you to take corrective action.
Near real-time reporting and alerts
Today, organizations need the ability to intervene and take immediate action. Near real-time reporting and alerts help you minimize quality control issues, improve consumer satisfaction and optimize revenue opportunities. Near real-time analytics can provide the alerts and decision-making capabilities that can immediately improve your operations.
Exploratory analytics
Understanding the cause and effect of events can enable your organization to make truly insightful decisions and drive innovative solutions. Despite most organizations' wealth of information, however, establishing correlations between data can be difficult.
Exploratory analytics
Understanding the cause and effect of events can enable your organization to make truly insightful decisions and drive innovative solutions. Despite most organizations' wealth of information, however, establishing correlations between data can be difficult.
Exploratory analytics can provide the framework that makes these insights possible. From data mining to statistical analysis to developing the algorithms for predictive models, exploratory analytics offers powerful capabilities that can help your organization drive innovation.
Predictive analytics
Imagine being able to see more clearly into the future. That ability would represent a true competitive advantage.
Predictive analytics enables you to do just that. By leveraging internal and external data, you can develop models and applications with a wide range of uses in operations, finance, sales and marketing. Developing an effective product mix, executing targeted marketing, optimizing plant operations and managing financial risk are just a few ways advanced analytics can help your organization.
Big data
Ever-increasing volumes of data, the explosion of unstructured data and the need for quick access to information for decision-making makes using data much harder. Most organizations can only tap into a small percentage of the data available to them.
Big data capabilities help organizations address data's increasing complexity and provide the framework to truly harness the breadth and depth of your data to drive competitive advantage and innovation.
We use combination of Tableu, Qlikview, SAP BI, Cognos etc. to offer above solutions